This beauty plays like an absolute masterpiece. Any critiques I have are minor and don't effect my enjoyment in any way.
I'm over the moon with this bass. While tone is subjective, I think it sounds amazing. Whether I want tight, modern punch, or round, growly warmth, or staccato 16th note finger funk, this beauty is up to the task. Very versatile and musical EQ.
Edit 1: Headphone tone and playability are spectacular. Super comfortable and low action. My only (super minor) gripe so far is that the string feeds are black when I ordered gold hardware. The fit, finish, feel, mojo, tone, and sex appeal are all top notch.
I'm somewhat confused that the gold color of the 2 sets of stacked knobs perfectly matching the gold hardware, but the volume and blend knobs are a bit lighter shade of gold. Much more of a chrome/cold complexion.
Edit 2:
Also, the location of the stacked mids and stacked bass/treble are reversed from the other 4 knob, 2 stacked, 3 band EQ I've installed in my other active basses. The bass/treble knob is closest to the output jack as opposed to the mid controls. Edit of Edit 2: I had a local luthier swap the mid and bass/treble knob locations. My brain couldn't switch from 15 years of routine knob placement.
Edit 3:
The weight on it is perfect. 8.5 lbs exactly. Lightest I've ever owned. My imperfect arm test says it's a lb or more less than my much smaller bodied Brubaker Brute with a nato body. Zero neck dive too.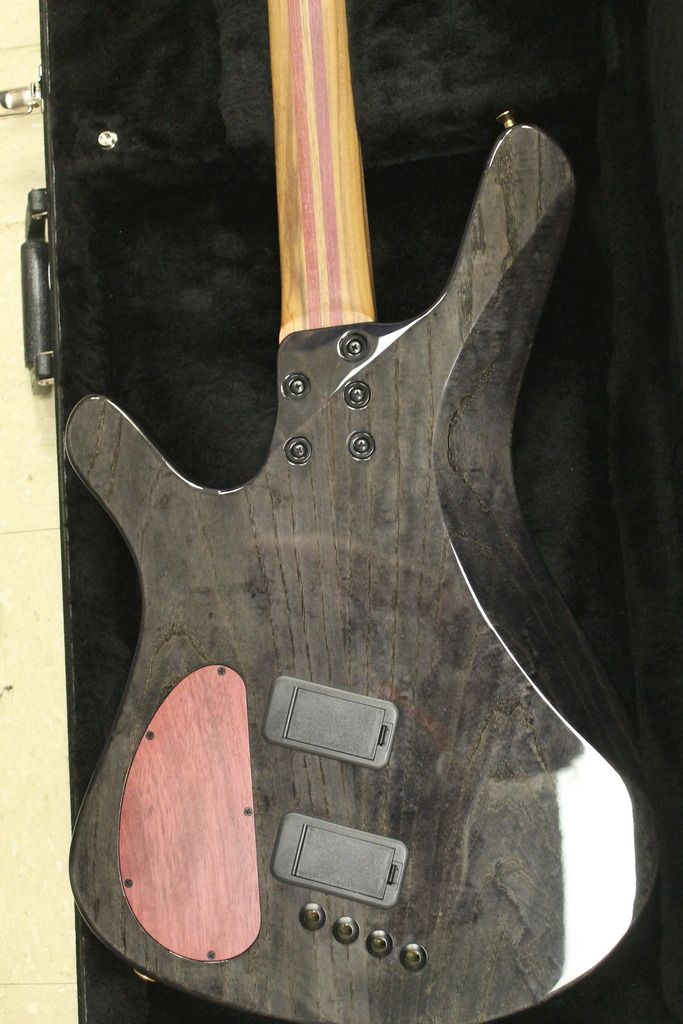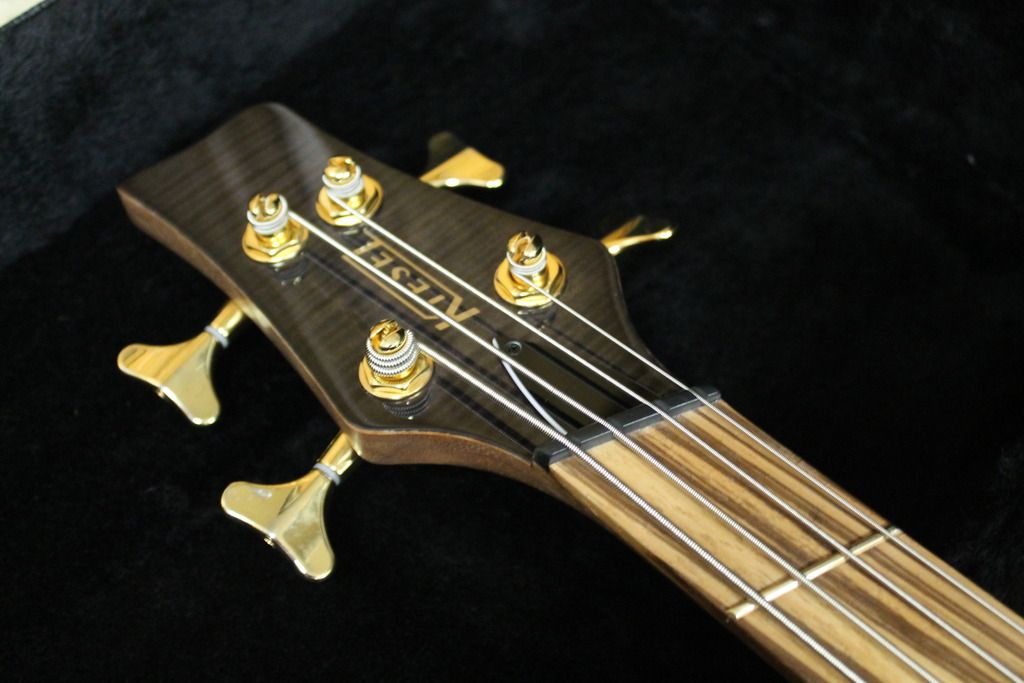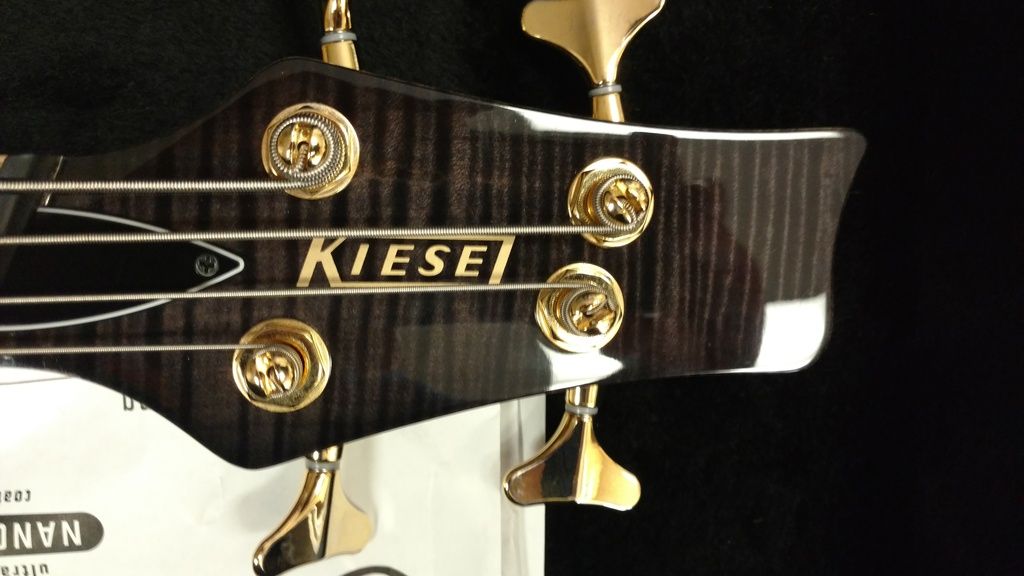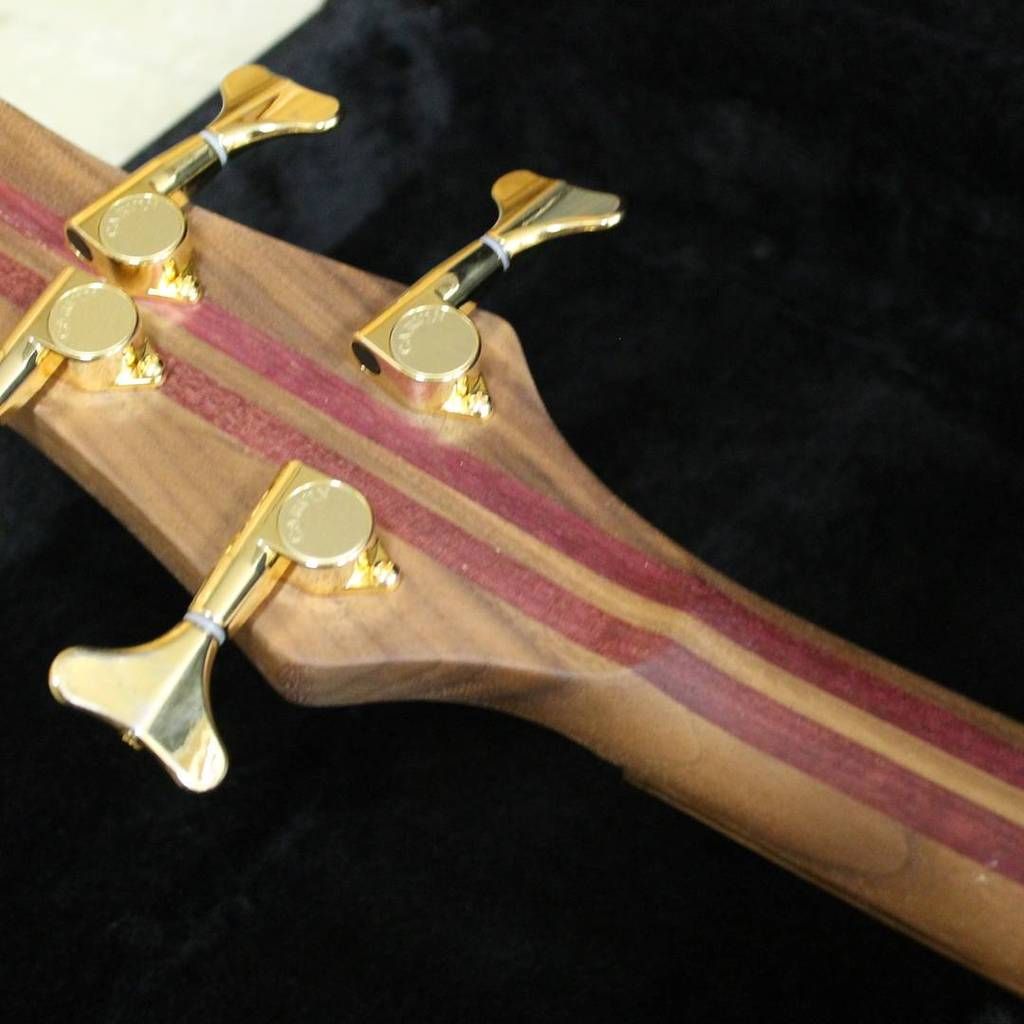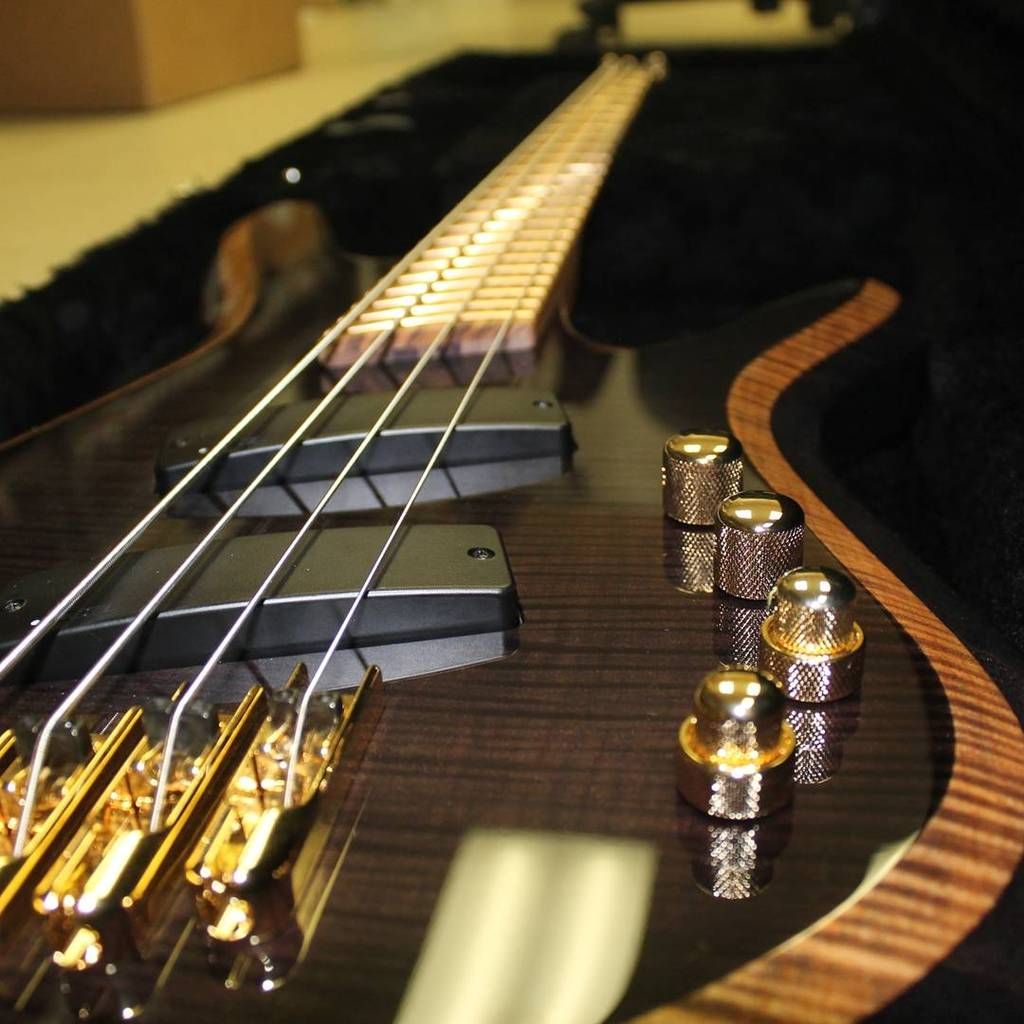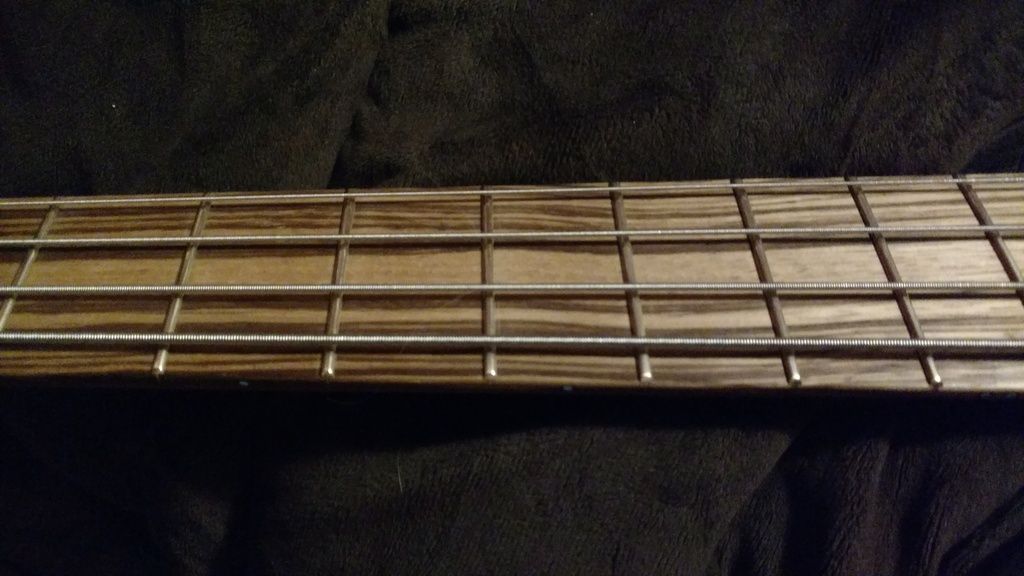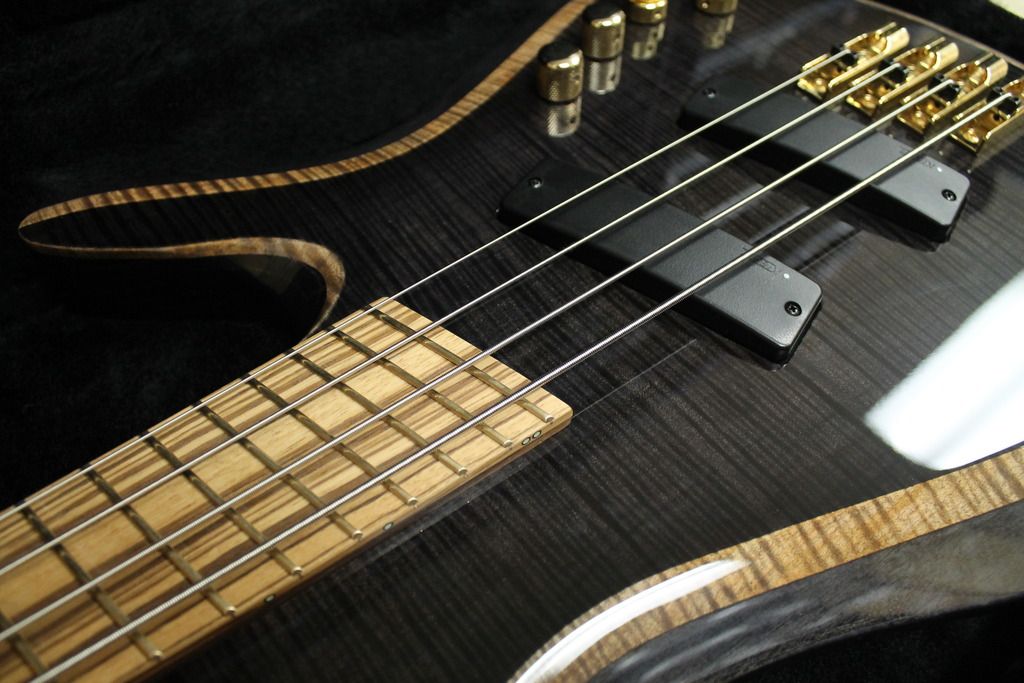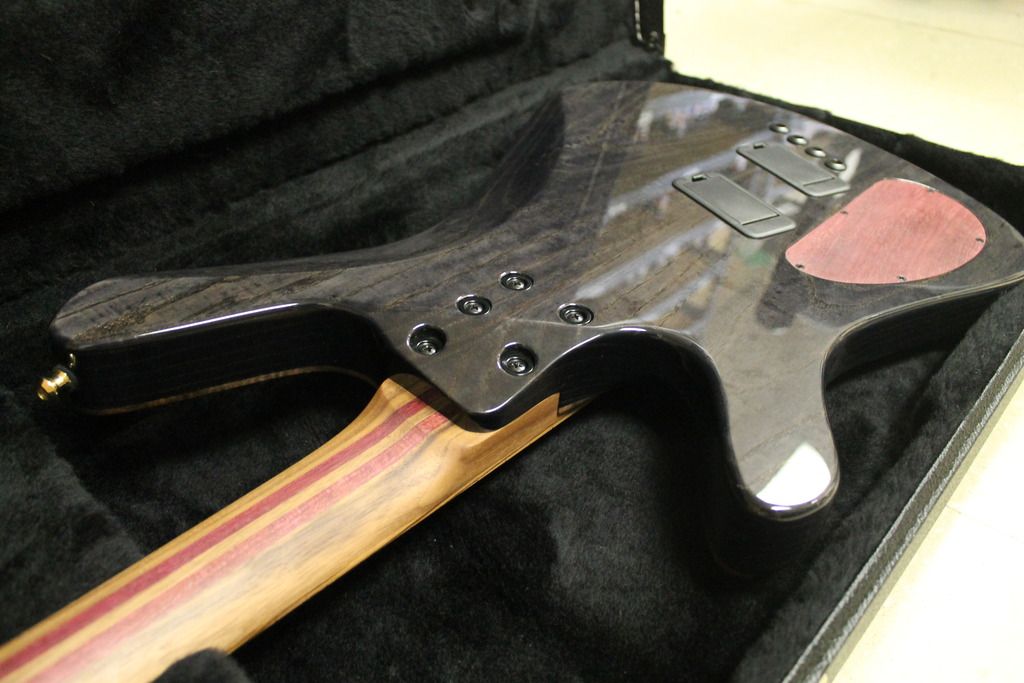 VM49K
Right Handed
About a week after ordering, I started second guessing myself and wanted to add some more options, so I did. I opted for the deep natural body binding, trans black over the antique ash, and trans black burst over the deep black flame maple top.
ASH - Maple Neck/Swamp Ash Body
-CG - Clear Gloss Finish (Standard)
FDK - Deep Black Flame
AAT - Antique Ash Treatment (Must Order Swamp Ash Body)
CMB - Chambered Body (Must Order Optional Top Wood)
5WP - 5-Piece Walnut Neck w/ 2 Purple Heart Stripes
-TN - Tung Oil Finish Back Of Neck (Standard)
-IPH - Icon-Style Bass Headstock (Standard)
FPH - Flamed Maple Headstock Matches Body Finish
ZWF - Zebrawood Fingerboard
NIN - No Top Inlays - Side Dots Only
EVO - Gold Med-Jumbo Frets .048" H .103" W
-R14 - 14in Fretboard Radius (Standard)
-BLK - Black Pickups
G - Gold Hardware
-D45 - Dunlop Med-Heavy Super Bright Nickel Roundwound .045 - .105
GL - Gold Metallic Logo
SL - Dunlop Straplocks
BPP - Purpleheart Rear Electronics Cavity Cover
HC8W - Black Tolex Wide Hardshell Bass Case