Today I had the opportunity to A - B compare my wife's guitar containing Seymour Duncan Phat Cat humbucker sized P-90s...
With my daughter's guitar fitted with GFS Dream 90 humbucker sized P-90s.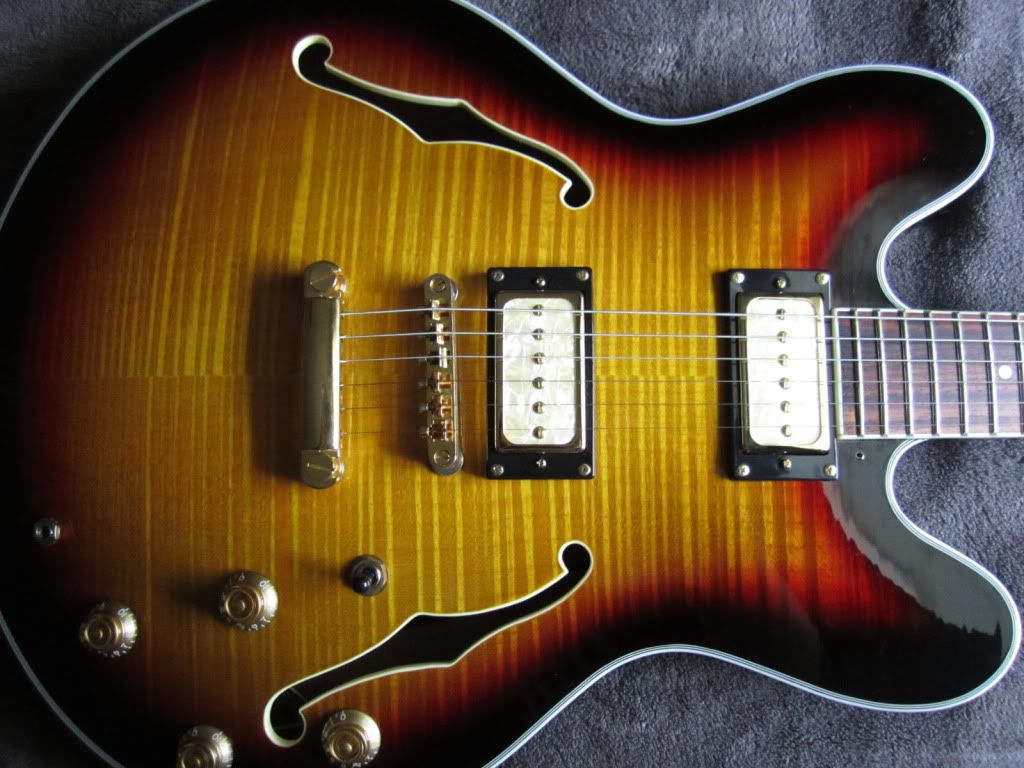 The Phat Cats usually sell for about $80 each. The Dream 90s sell for $33 each.
Bridge Pickup
They actually sound a lot like each other. I'd be perfectly happy having either one in a guitar of mine. They have equal amounts of presence and clarity. The only difference I could hear was that the Phat Cat had just a bit more bottom end to it, which I preferred. But if I were to make the purchase today, I'd probably go with the Dream 90 anyway simply because of the price difference.
Neck Pickups
After listening to how similar the bridge pickups sounded, I was surprised by how different the neck pickups sounded. The Phat Cat had a lot more of that deep, thick tone we associate with traditional jazz. The Dream 90 had more of the clarity and high end that we might associate with an AP11 pickup. I wouldn't presume to call either one "superior", since different folks want different things. But as you all know, I like clarity and chime. So to my ears the Dream 90 is the winner.
Now I sit here wondering if I should buy a pair of GFS Dream 90s (or possibly a pair of their Mean 90s) to go in this guitar, since I have two other semi-hollows fitted with Carvin/Kiesel pickups...