The wait ended yesterday and I couldn't be happier with the bass. It is amazing. If you are on the fence, stop creasing your butt, climb down, and order one of these amazing instruments. Fit and finish, top notch. Playability, best action ever. Tone, great growl, punch, and presence. I played it at practice for a bit last night and man did it pop in the mix. I love green and I am aware that it isn't for everyone, but the color is mesmerizing and the grain, I don't have words. Most folks that see it for the first time think its painted on. Just gorgeous. Keith was "my guy" and he is awesome, but everyone I have talked to there has been just so. I think those things come from the top down.
So, apparently a box photo, case photo, et al are a thing and here are mine. I had it shipped to work so please excuse the office clutter in a shot or two. I sent my own D'addario tapes in and had my name on the truss rod cover. Here are the rest of the specs.
B25 BROMBERG 5S BASS
QDM4 QUILT DEEP MOSS GREEN
5MM 5 PIECE ALL MAPLE NECK
NS NECK NOT SHOWN ON TOP OF B
QPH4 QUILTED HEADSTOCK ANNIVERS
FI FRETLESS FINGERBOARD W/WHT
KRH INSTALL RADIUM HUMBUCKERS
BC BLACK CHROME PLATED HARDWA
UCS USE CUSTOMER'S STRINGS
AK METAL KNOBS WITH ABALONE I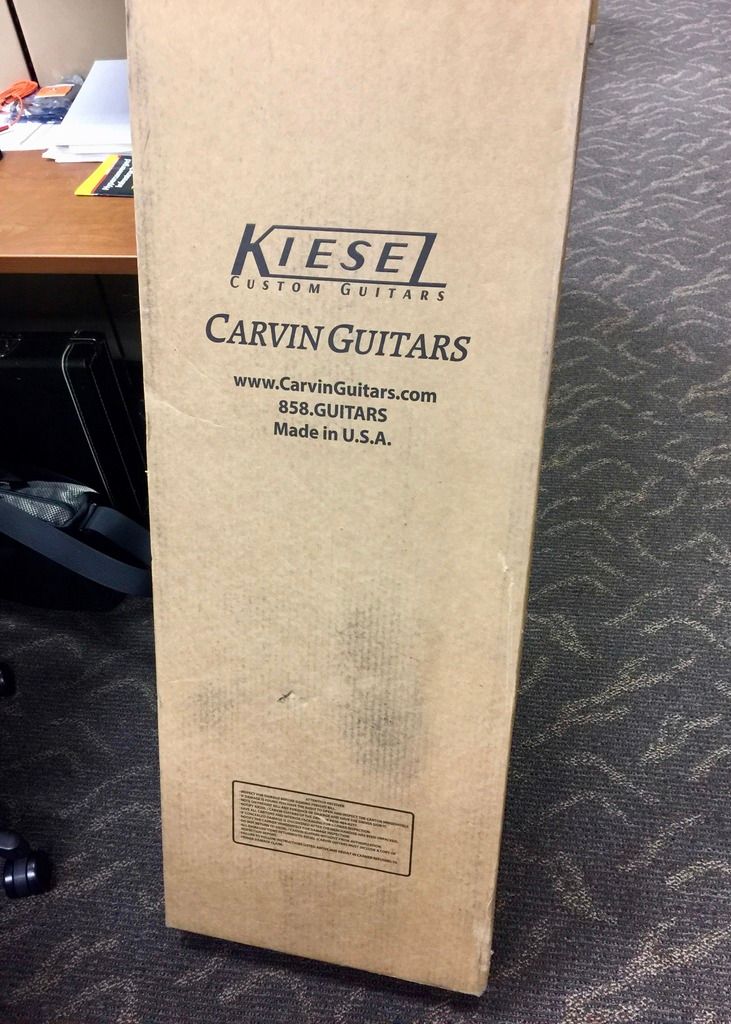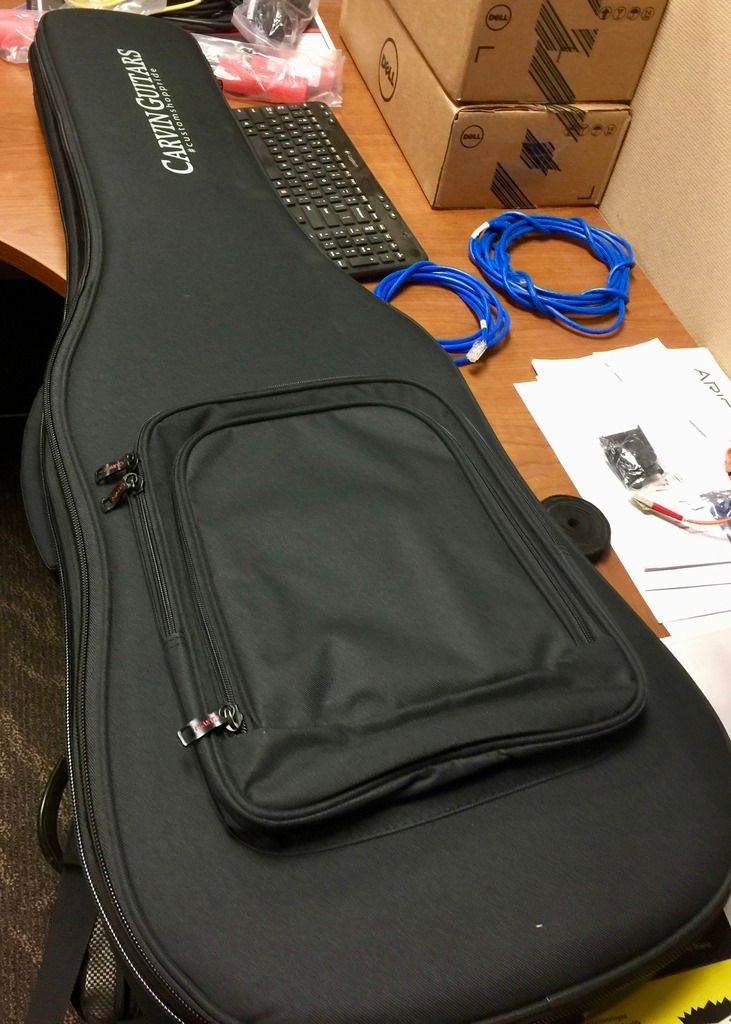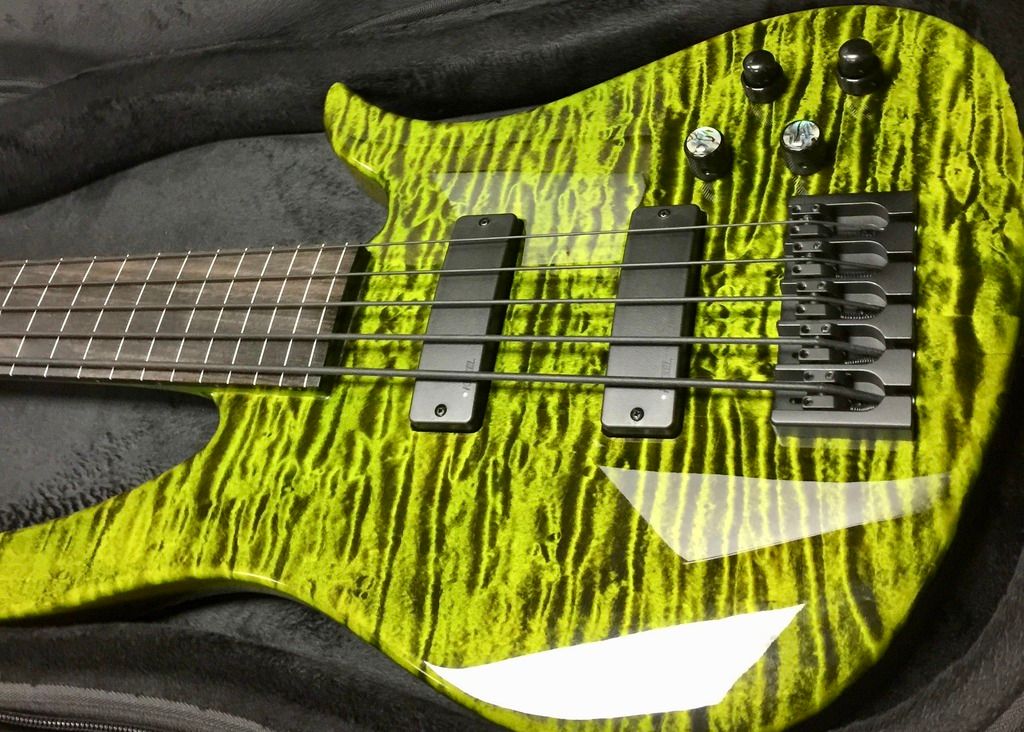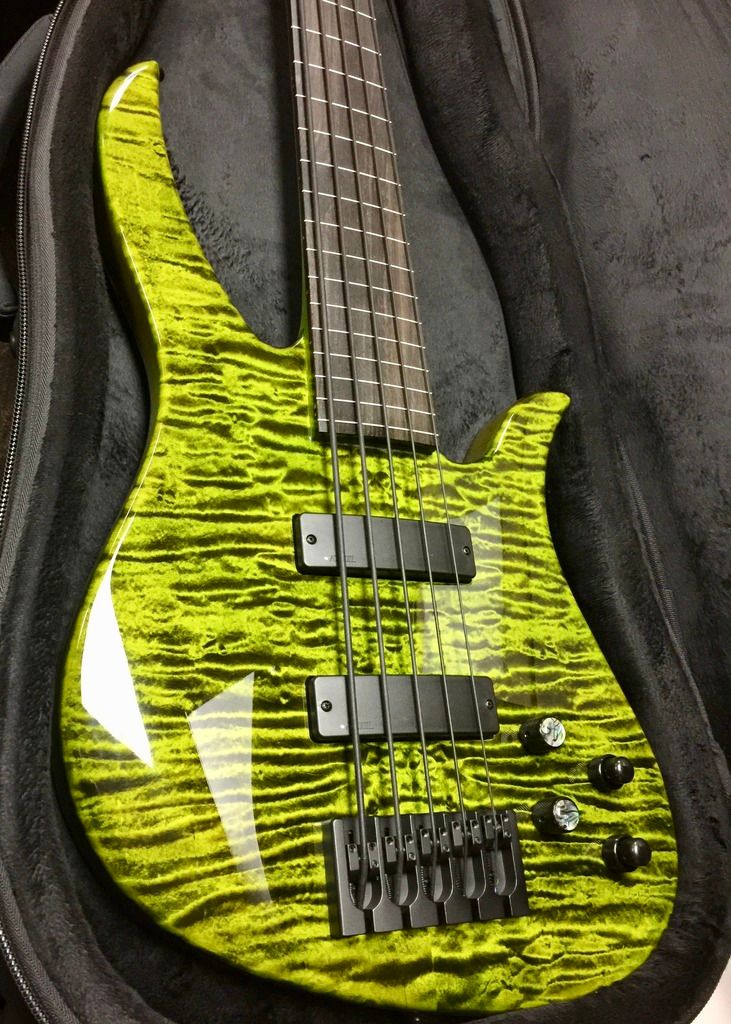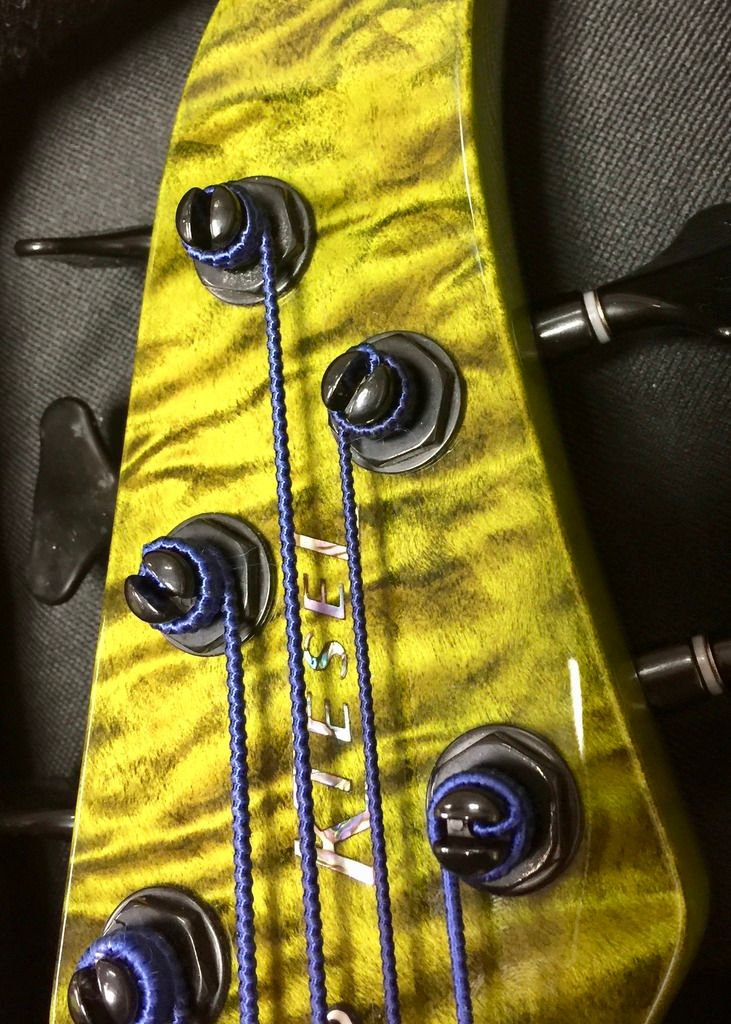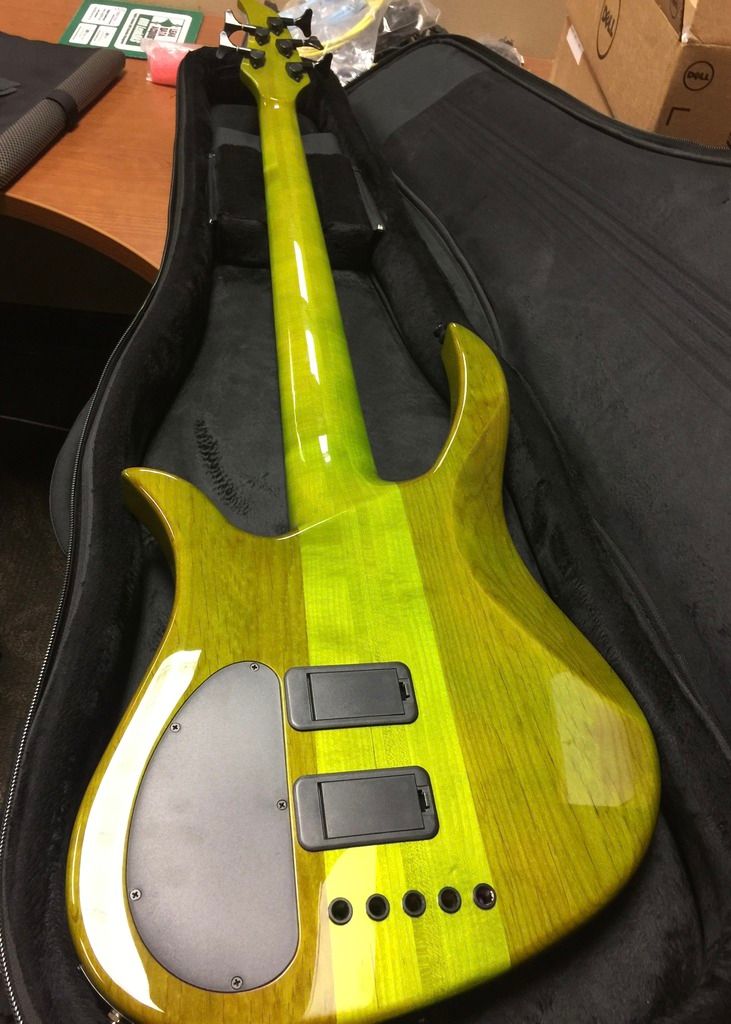 It was hard for me to put down today. I have played it for hours and that shows no sign of changing any time soon.
Thanks to all the Kieselites for a wonderful instrument!