I added a Fishman TriplePlay a while ago to my HH2, thought others may be interested in adding MIDI without a lot of woodwork.
I had to unscrew bridge pickup surround and push as far forward as possible, then screw in making new holes, to get enough space for Fishman pickup.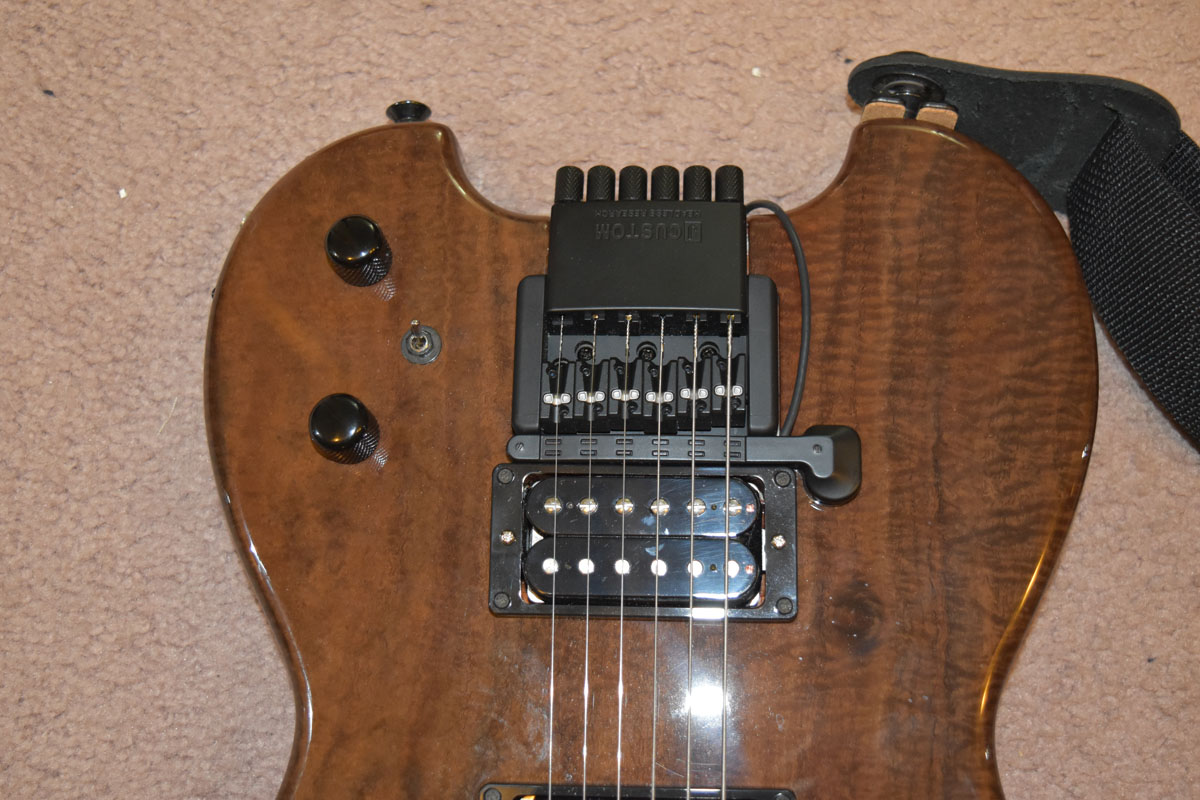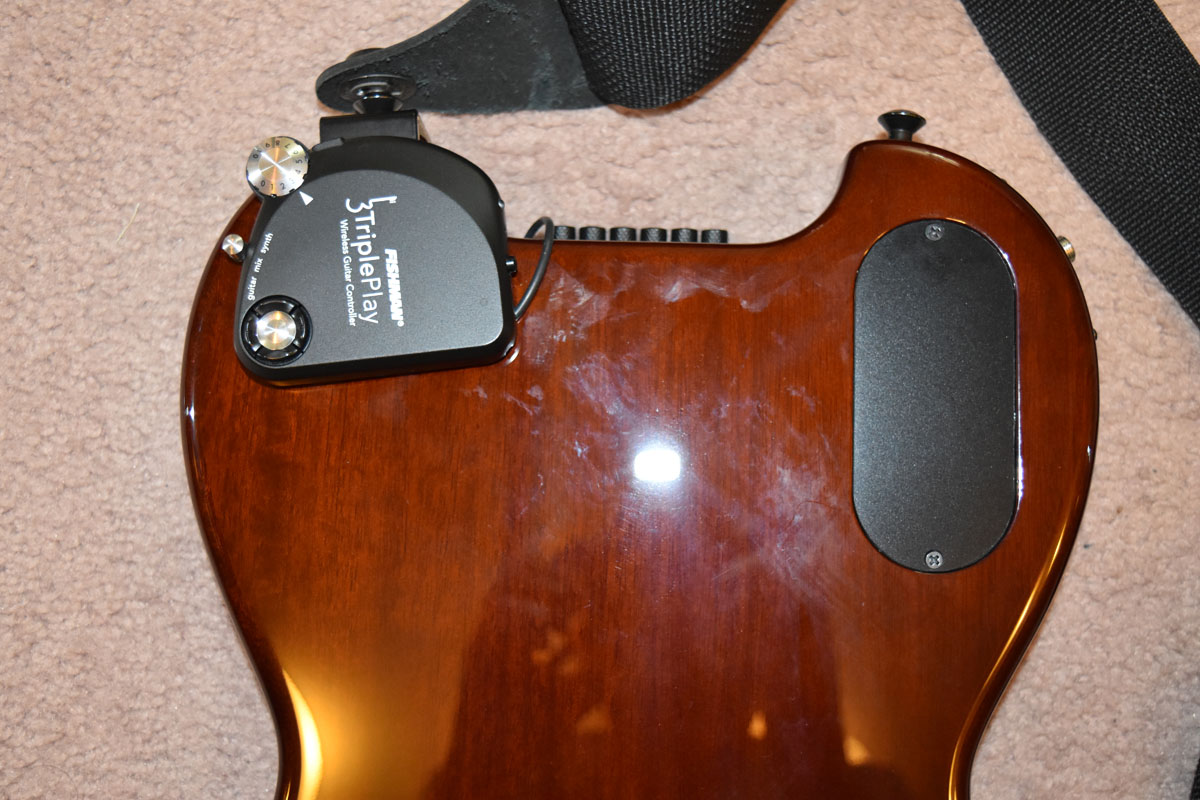 Seems to work pretty well for home recording, main Fishman unit is at rear of guitar but volume and selector switch are still easily accessible.